6 top tips to consider when deciding on your Christmas Tree
Preparing for Christmas can be quite a stressful time – especially if you're the one doing all the preparing.
And surprisingly (or not!) often clients become quite stressed about having the perfect Christmas Tree Hire. To help alleviate Christmas preparation stress (and to help you start thinking NOW about your Christmas Tree – the Christmas season will be here way too quickly), we've compiled our "6 Top Tips To Consider When Deciding On Your Christmas Tree".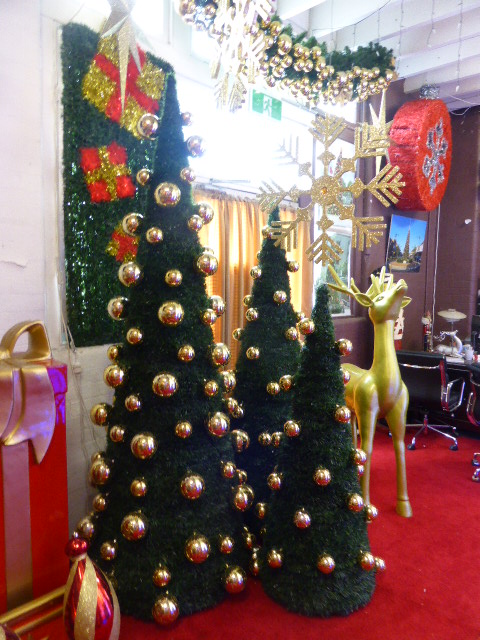 1. How Tall Should Your Christmas Tree Be?
This probably sounds obvious, but consider where you want to position the Christmas Tree and then look up. Yes, that's right – look up! More often than not the space from the top of the Christmas Tree to the ceiling above, isn't thought of at all. At Christmas Tree Hire we recommend a minimum of 50cm space above the tree. We have a range of tree heights for you to choose from – always first evaluate how tall you'd like your Christmas Tree to be.
2. How Wide Should Your Christmas Tree Be?
Again this sounds obvious, but now you need to consider the space around where you want to position the Christmas Tree.
Do you need to consider having less branches at the back of the tree so you can have the tree sitting nicely in a corner?
Is there enough space around the front of the tree so that it's not bumped if the tree is placed in a corridor or high traffic area?
If there is high traffic volume, do you need to consider erecting a Christmas Tree barrier or roped off area? Additional space will be needed.
Tree branches could be removed from the bottom 2 to 3 rows to reduce the width volume, but we really do need to discuss this with you as removing too much could unbalance the tree, especially when decorated. We do stock thinner width Christmas Trees for narrow spaces – please let us know when placing your order.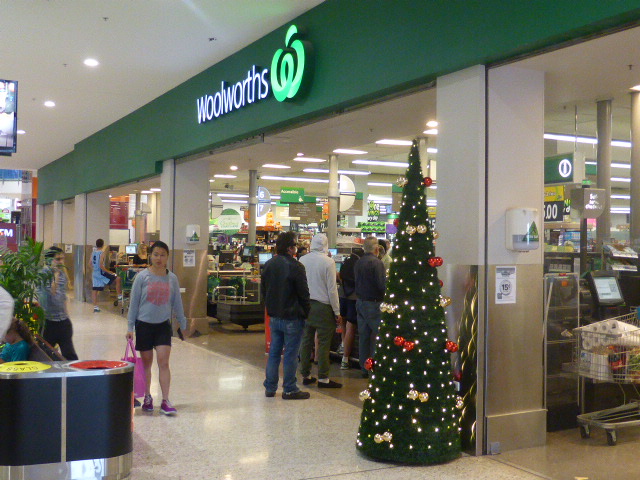 3. Where Will The Christmas Tree Be Standing?
Again, another seemingly obvious consideration, but surprisingly not often considered till the Christmas Tree is in place & being decorated! Think about exactly where the Christmas Tree will be standing and then look around that space and identify:
Is there a window opening or door that may impact on the Christmas Tree?

If a window impacts the tree – will a draft disturb the decorations or even blow over the Christmas Tree?
If a door impacts the tree – could the door knock over the tree when opened?
In both cases, it may be necessary to keep the window and/or door locked till Christmas is over

What power points are nearby for LED lights or other electrical Christmas Decorations?

Will you have enough power points?
Will there be electrical wiring exposed that could be tripped over?
4. Who May Interact With Your Christmas Tree?
If small children or elderly people will be within close proximity to your Christmas Tree, you will definitely want to consider the softness of the tree branches & needles – the last thing you would want is have your Christmas Tree inflicting harm. Particularly, if the tree is placed within a walkway – you wouldn't want clothing to be snagged or for people to be accidentally "speared" if they brush up against the branches or needles as they walk past. For this scenario, we would highly recommend placing a roped-off barrier around the perimeter of the Christmas tree.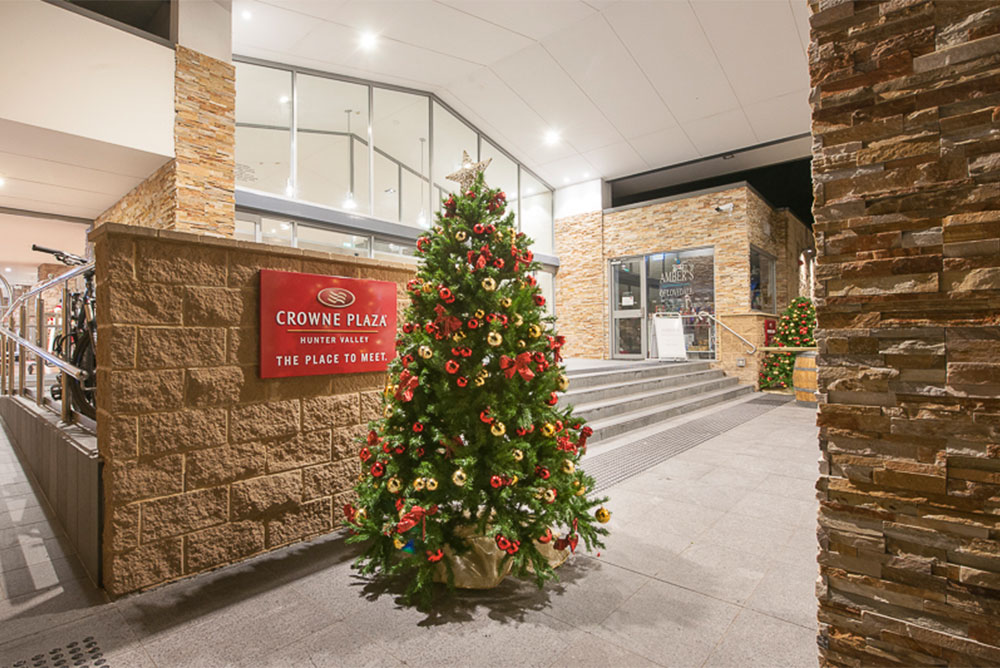 5. What's Your Christmas Theme and Colours?
There's now such a wide variety of Christmas decorations, in all shapes and sizes, materials and colour schemes – if no thought has been given to styling your Christmas Tree, then you may end up with a Christmas Tree that just doesn't look quite right. We take great care in discussing with you how to decorate your Christmas Trees, such as:
Do you prefer an open style of tree, allowing for decorations to be seen from the outer branch tips through to the middle of the tree?
Or do you prefer a tightly compacted tree, with no gaps or spaces between branches, with decorations only on the outer branches?
Would you like a fully decorated tree or sparingly, evenly spaced decorated tree?
Or how about a "flocked" or snow-tipped tree? Think of a tree with heavy "snow" (or flocking) sitting on the branches
If your Christmas Tree is placed in your business foyer or reception area, think about incorporating your company's branding and colour scheme into the Christmas decorations
6. Storing Your Christmas Tree After Christmas
While we're enjoying the fun and excitement of Christmas, the last thing on our minds is where to store the Christmas Tree after the celebrations have ended. In Australia, we usually don't have roof storage lofts as they do in America, so you may want to investigate if you have a vermin free storage area underneath the house, or a section of an internal wardrobe, or a corner of an unused office that may be big enough to store your Christmas Tree. Also, consider how you will pack the Christmas Tree so you can reuse next year.
Now all this storage hassle is removed if you've hired your Christmas Tree from Christmas Tree Hire.
After all the Christmas celebrations have finished, we arrange a convenient date and time where we come to you, dismantle our Christmas decorations and Christmas Tree and then (here's the best bit) ….. we take it all away and bring it back the following year! No time out of your schedule to disassemble and pack away, no mess for you to clean up, no packing boxes or material to store during the Christmas season.
—–
So there you have it – our "6 Top Tips To Consider When Deciding On Your Christmas Tree" – we certainly hope that this will be a handy guide when deciding on your Christmas Tree.
Take out the stress of preparing for Christmas and make it a happy, bright, fun-filled celebration – the joy of giving and receiving presents, doing good deeds within our community and showing our loved one's how much we care.
At Christmas Tree Hire, we'd love to chat with you how we can assist you with your Christmas Tree and Christmas decorations – click here to start a conversation or click here to send us an enquiry, request a quote or even place an order.
Making Christmas Beautiful